4 minutes reading time
(823 words)
TOP 10 Fragrances for MEN! That are available locally.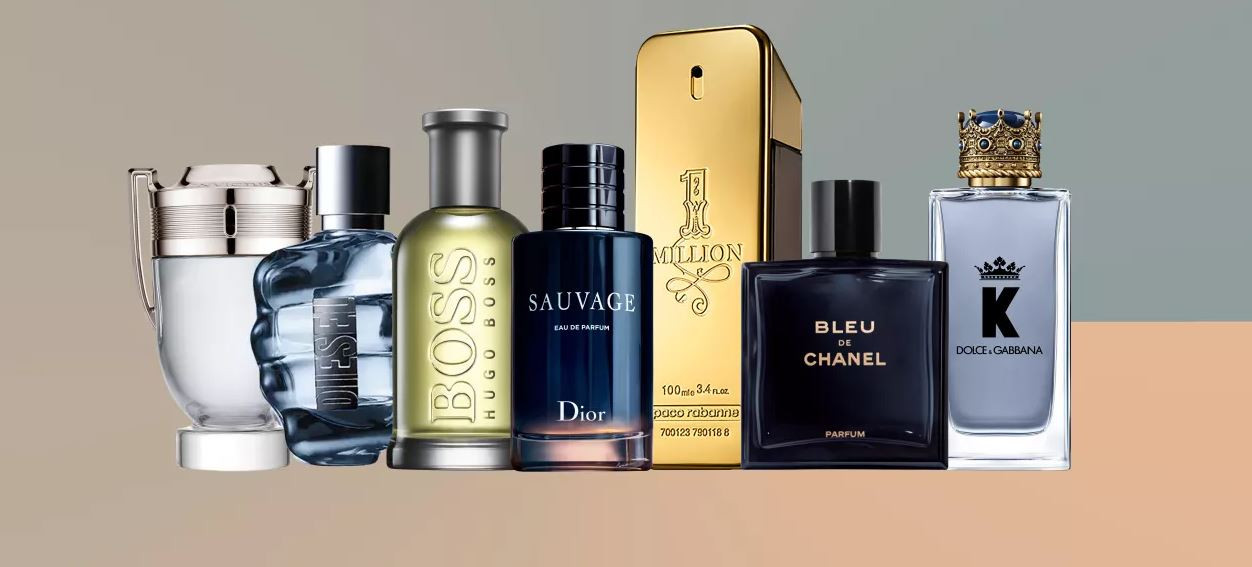 Nothing beats the compliment 'you smell good' 'you smell really nice' or even the occasional 'you smell like money'

by Author
Man or woman nothing beats a great fragrance. The right scent can go a long way in boosting your image and desirability. Nothing beats the compliment 'you smell good' 'you smell really nice' or even the occasional 'you smell like money' it always leaves you feeling great and confident.
There are hundreds of men's fragrances around but here are my 10 personal best and favorites over the years. Except for the No.1, the rest of the list is in no particular order. I have tried to list fragrances easily accessible in Zimbabwe plus went a bit further to add estimate prices in US$.
So ladies, if you want to pick a perfect gift for your male friend or hubby take note. Gentlemen if you want to impress the ladies this list is a great starting point.
Just a disclaimer though, this is my top 10 based on my experiences and feedback received over the years, please feel free to add any I have left out at the end of the list.
Here goes!
---
No.10 ~ Blue Label
Not to be confused with Johnny Walker's Blue Label whisky, Givenchy's Blue Label Cologne has been around for some time. This is a timeless cologne that has been around since 2004 (well that's when i started using it) but you can't go wrong with this one. Good for a mature discerning man and good for the office!

Price Estimate: US$100 - US$120 (100ML)
---
No.9 ~ Invictus by Paco Rabanne
---
No.8 ~ 1 Million by Paco Rabanne
Making another entry on the list is a fragrance by designers Paco Rebanne ,1 Million. They say every man wants to look like a million dollars and this fragrance will complete that look. The fragrance is slightly on the popular side so you won't stand out and be original but the ladies surely love it.
Price Estimate: US$110 - US$130 (100ML)
---
---
No.6 ~ The Game by Davidoff
The Game will make you the ideal trusted guy to be handed that prestigious white collar business deal (trust me on this one).
The Game is also quite versatile. This is what i keep it my bath bag as my travel mate. With this fragrance you'll fit in everywhere and anywhere and give the right impression.
Price Estimate: US$80 - US$100 (100ML)
---
---
---
---
---
No.1 ~ Sauvage by Christian Dior
This one is my current favorite. It usually 'greets' anyone I interact with, not in an overwhelming way but an elegant way. If you looking for compliments go for this one! You won't go wrong, though it has a very distinct fragrance such that if someone else in the office is using it then people will easily notice that you're using the same brand.
I have to mention though that merely sniffing it in a shop would make you drop it for a 'finer' scent, but if you decide to buy it, the 3 or so compliments you get a week will make you know your decision was right.
Price Estimate: US$180 - US$200 (200ML)
Do you agree with the list? Drop your comments below and share your experiences with these or other brands!
By accepting you will be accessing a service provided by a third-party external to https://zimbomarket.com/