6 minutes reading time
(1114 words)
Glamour Rentals: "Number 1 in the Number 2 Business!"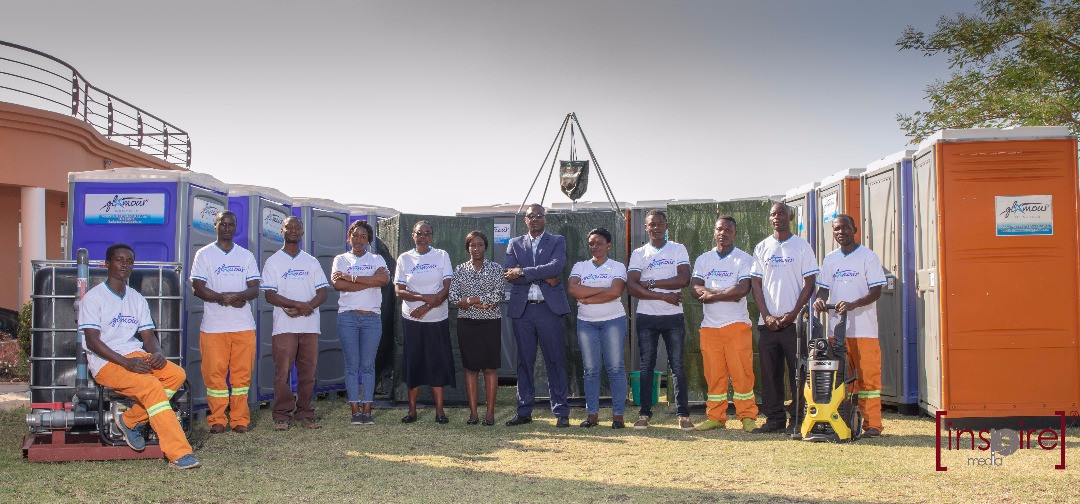 Portable Toilets/ Showers & Water Bowser Hire
What is a Portable Toilet?
A portable toilet, sometimes referred to as mobile toilet is the same as a conventional toilet, the only difference is that a portable toilet can be moved around to any location where it is required. Unlike a conventional toilet that needs to be connected to a septic tank or sewer, portable toilets are self-contained. They come with built-in holding tank for waste and water and don't need to be connected to any outside source. The waste holding tank will have chemicals that breakdown waste, kill germs and eliminate any odors.
Portable toilets are a very handy and effective solution for providing toilet facilities to a group of people at a temporary location. They are commonly used at outside events and gatherings including weddings, church services, conferences, funerals, memorials, festivals, carnivals and gigs, corporate events and more.
Below some portable toilets from Glamour Rentals.
---
Event Toilets (Suitable for weddings, church services, conferences and more)
Not all Portable Toilets are the same!
If you looking for a portable toilet to hire, just a word of caution not all portable toilets are the same.
Toilet Fittings and Accessories
There a various types of portable toilets. They are commonly broken down to Flushable and Non-Flushable toilets (the descriptions are self-explanatory). In addition, some toilets are flushable, come with sinks (handwash basins), soap dispensers, mirrors, night time lights etc. as illustrated below in these units from Glamour Rentals.
I must admit I have been into some portable restrooms that are atrocious. There are some really substandard portable toilets out there, build with very poor materials, that are so small and have bad lighting such that you get the feeling you are entering a dark cave and you just want to do your business and get out of there as fast as you can!
I've also seen badly maintained portable toilets that give out bad odor before you even enter the toilet, that can embarrass you with your guests.
If you looking for clean toilets that come all accessories (flushable, sinks, soap dispensers, lights, mirrors etc), Glamour Rentals seem to have done it right. Their toilets usually come with a janitor (who keeps your toilet clean during an event) and are so well maintained you can spend the day siting in there (browsing your phone) and not feel any discomfort. Kudos! to them for being "Number 1 in the Number 2 Business!"
Construction Toilets (Suitable for Construction & Building Sites)
Portable toilets can also be used on a longer term as ablution facilities for workers at construction and building sites. The toilet waste will be routinely emptied and water replenished either weekly or bi-weekly. Construction units come with less utilities when compared to event toilets.
Below are some construction toilets from Glamour Rentals.
Glamour Rental's portable shower, is the same as a conventional shower, the only difference is that a portable shower can be moved around to any location where it is required. The portable showers come with a cubicle, a raised draining floor and water bag (holds 20 litres of water).
Instead of bathing from a 'bucket' somewhere in the bush, portable showers provide privacy (in a cubicle) plus overhead water shower (via the showers bag) and a raised floors that easily drain water for better hygiene.
Portable showers are commonly used at multi-day events such as outdoor church conferences and funeral gatherings, and sometimes even at day events such as marathons to allow runners to easily wash-down anywhere after a race.
Below are some portable showers from Glamour Rentals.
A water bowser is a holding tank for water that is transported and delivered to locations where bulk water is required. Water bowsers are usually connected with tap to allow users to easily access the water. Water bowsers are very commonly used at various large gatherings including church services, conferences, funeral gatherings and more. With the running water challenges currently experienced in Harare, water bowsers come in very handy as a ready source of water supply at any location.
Below is an example of water bowsers also available at Glamour Rentals.
How & When to Make a Booking?
Just as with any event hires portable toilet/showers/bowser booking arrangements need to be made in in advance. Typically to make a booking you need to have the following information:
Date of event (or start and end date for longer events)
Number of guests coming/expected at the event
Location of event
With that information ready you can then contact the hiring company with details of your requirements toilets, showers or water bowsers.
Want to make a Booking for any of the above? you can contact Glamour Rentals on below details.


Glamour Rentals are a leading sanitations services provider in Zimbabwe and have been around since 2014.
They offer Portable Toilets/ Showers & Water Bowser for short term and long term hire.

To make a booking with them you can reach them on details below:

Phone: +263 71 425 4119

E-mail:

This email address is being protected from spambots. You need JavaScript enabled to view it.



Website: https://www.glamourrentals.co.zw

Facebook: https://www.facebook.com/glamourzim

Hope this article has been helpful please feel free to drop any questions below.
By accepting you will be accessing a service provided by a third-party external to https://zimbomarket.com/